Building the future together
Making healthcare sustainable
HSBC GIF Global Equity Sustainable Healthcare
HSBC Asset Management is proud to announce the launch of its first Sustainable Healthcare Equity fund, a thematic fund that aims to drive social impact without sacrificing performance
Sustainable Solutions
Nathalie Flury and Michael Schröter on how HSBC's Global Equity Sustainable Healthcare fund addresses key challenges.
In partnership with Citywire
We are delighted to collaborate with the Financial Times on a series of four articles exploring the state of the healthcare industry – the paradigm shift it's undergoing and the implications; debunking commonly shared mindsets; examination of cost constraints; how, why, and where the industry is changing; and touching on the companies driving sustainable innovation. Read the full articles below.
A thematic fund that aims to drive social impact without sacrificing performance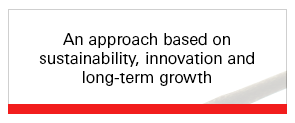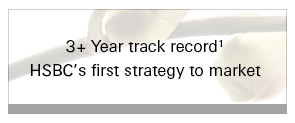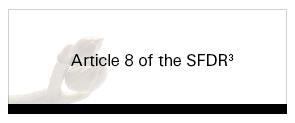 ¹ Formerly managed under a Swiss certificate before the launch in the HSBC GIF Luxembourg SICAV
² United Nations Sustainable Development Goals
³ Article 8 Product under the EU Sustainable Finance Disclosure Regulation = A financial product promotes, among other characteristics, environmental or social characteristics, or a combination of those characteristics, provided that the companies in which the investments are made follow good governance practices
Why invest in sustainable healthcare now?
Global demographic trends, combined with rising healthcare costs straining healthcare systems globally, are enhancing the demand for sustainable healthcare solutions and products
Because of rising healthcare costs, payers around the world (i.e. insurances, governments) are increasingly denying patients access to innovative treatments, which in turn negatively impacts company revenues
The healthcare system has begun to undergo massive and rapid changes to become more sustainable from a cost point of view
This macro-economic trend opens new investment opportunities in scientific, technological and business innovation that address both improved patient outcomes and cost effectiveness at the same time
Hear from our experts
Dr. Nathalie Flury and Dr. Michael Schröter, Co-heads Sustainable Healthcare, HSBC Asset Management
Sustainable Healthcare : an investment opportunity
Interview of Dr. Michael Schröter and Dr. Nathalie Flury, Co-Heads of Sustainable Healthcare Equity.
HSBC GIF Global Equity Sustainable Healthcare, an innovative and differentiated investment approach
A thematic fund that aims to drive social impact without sacrificing performance
High conviction and bottom-up analysis paired with macro-economic trend
Sustainable, long-term growth oriented

Why consider investing in HSBC GIF Global Equity Sustainable Healthcare?
A changing market environment, where customers increasingly demand products and services that improve patient outcomes as well as being cost effective, requires a change in investment strategy. By following an active, bottom-up approach the fund aims to provide attractive returns whilst investing in companies offering affordable innovation with distinct clinical differentiation.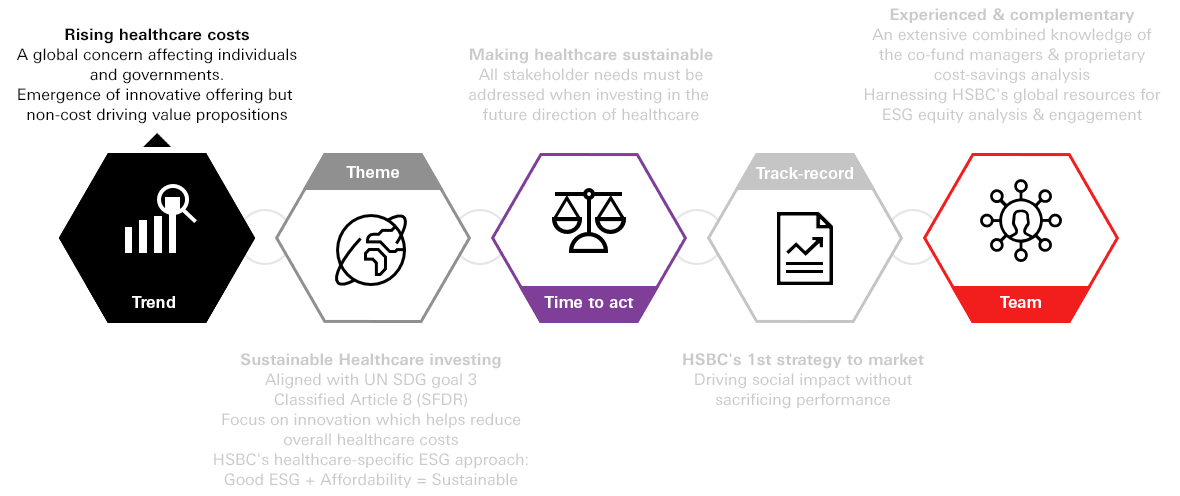 Experienced and complementary healthcare investment experts
The strategy is managed by two co-heads of Sustainable Healthcare Equity who have a successful track record managing healthcare equity strategies and who previously held executive positions in the pharma and biotech industries.
The investment team will leverage on proprietary insights driven by extensive global resources in equity and ESG research and stewardship.

Dr. Nathalie Flury
20+ years' experience as a fund manager, managing four European-based biotech and healthcare Lux. SICAV mutual funds and track record with custom made biotech and medtech mandates for family offices


Dr. Michael Schröter
20+ years' Pharma and Biotech experience in executive positions, covering access and pricing, R&D, business development and licensing in the US, Asia and the EU
Fund details
Fund domicile

UCITS, Luxembourg SICAV

Fund launch date

28 July 2021

Strategy launch date

23 April 2019

Benchmark (for information only)

MSCI World Health Care Index (USD)

ISIN

AC: LU2324357040
IC: LU2324357396

Asset Class

Equity

Fund base currency

USD

Dealing currencies

EUR, GBP, CHF, AUD, HKD, CNH, SGD

Fees and expenses

Management fees : 1.50% (A Share Class) | 0.75% (I Share Class)
Operating, Administrative & Servicing Expenses : 0.35% (A Share Class) | 0.25% (I Share Class)

Minimum Initial Investment

A Share Class: USD 5,000 & I Share Class: USD 1,000,000
Sustainable Healthcare, healthy returns

Solutions based on client need, designed to mitigate risk and capture opportunities around environmental, social and governance (ESG) issues.

Our wide range of innovative, client-focused equity solutions across the investment spectrum are all driven by proprietary fundamental research and a robust investment process.
The value of an investment in the portfolios and any income from them can go down as well as up and as with any investment you may not receive back the amount originally invested.
Counterparty Risk: The possibility that the counterparty to a transaction may be unwilling or unable to meet its obligations.
Derivatives Risk: Derivatives can behave unexpectedly. The pricing and volatility of many derivatives may diverge from strictly reflecting the pricing or volatility of their underlying reference(s), instrument or asset.
Emerging Markets Risk: Emerging markets are less established, and often more volatile, than developed markets and involve higher risks, particularly market, liquidity and currency risks.
Exchange Rate Risk: Changes in currency exchange rates could reduce or increase investment gains or investment losses, in some cases significantly.
Concentration Risk: The Fund may be concentrated in a limited number of securities, economic sectors and/or countries. As a result, it may be more volatile and have a greater risk of loss than more broadly diversified funds.
Investment Leverage Risk: Investment Leverage occurs when the economic exposure is greater than the amount invested, such as when derivatives are used. A Fund that employs leverage may experience greater gains and/or losses due to the amplification effect from a movement in the price of the reference source.
Liquidity Risk: Liquidity Risk is the risk that a Fund may encounter difficulties meeting its obligations in respect of financial liabilities that are settled by delivering cash or other financial assets, thereby compromising existing or remaining investors.
Operational Risk: Operational risks may subject the Fund to errors affecting transactions, valuation, accounting, and financial reporting, among other things.
For Professional Clients only and should not be distributed to or relied upon by Retail Clients
The material contained herein is for information only and does not constitute legal, tax or investment advice or a recommendation to any reader of this material to buy or sell investments. You must not, therefore, rely on the content of this document when making any investment decisions.
This document is not intended for distribution to or use by any person or entity in any jurisdiction or country where such distribution or use would be contrary to law or regulation. This document is not and should not be construed as an offer to sell or the solicitation of an offer to purchase or subscribe to any investment.
Any views expressed were held at the time of preparation and are subject to change without notice. While any forecast, projection or target where provided is indicative only and not guaranteed in any way. HSBC Asset Management (UK) Limited accepts no liability for any failure to meet such forecast, projection or target.
The value of investments and any income from them can go down as well as up and investors may not get back the amount originally invested. Where overseas investments are held the rate of currency exchange may also cause the value of such investments to fluctuate. Investments in emerging markets are by their nature higher risk and potentially more volatile than those inherent in some established markets. Stock market investments should be viewed as a medium to long term investment and should be held for at least five years. Any performance information shown refers to the past and should not be seen as an indication of future returns.
To help improve our service and in the interests of security we may record and/or monitor your communication with us. HSBC Asset Management (UK) Limited provides information to Institutions, Professional Advisers and their clients on the investment products and services of the HSBC Group.
HSBC GIF Global Equity Sustainable Healthcareis a sub-fund of the HSBC Global Investment Funds, a Luxembourg domiciled Société d'investissement à Capital Variable (SICAV). UK based investors in HSBC Global Investment Funds are advised that they may not be afforded some of the protections conveyed by the provisions of the Financial Services and Markets Act 2000. HSBC Global Investment Funds is recognised in the United Kingdom by the Financial Conduct Authority under section 264 of the Act. The shares in HSBC Global Investment Funds have not been and will not be offered for sale or sold in the United States of America, its territories or possessions and all areas subject to its jurisdiction, or to United States Persons. All applications are made on the basis of the current HSBC Global Investment Funds Prospectus, Key Investor Information Document (KIID), Supplementary Information Document (SID) and most recent annual and semi-annual reports, which can be obtained upon request free of charge from HSBC Asset Management (UK) Limited, 8 Canada Square, Canary Wharf, London, E14 5HQ. UK, or the local distributors. Investors and potential investors should read and note the risk warnings in the prospectus and relevant KIID and additionally, in the case of retail clients, the information contained in the supporting SID.
Detailed information for article 8 and 9 sustainable investment products, as categorised under the Sustainable Finance Disclosure Regulation (SFDR), including; description of the environmental or social characteristics or the sustainable investment objective; methodologies used to assess, measure and monitor the environmental or social characteristics and the impact of the selected sustainable investments and; objectives and benchmark information, can be found here.
Approved for issue in the UK by HSBC Asset Management (UK) Limited, who are authorised and regulated by the Financial Conduct Authority.
HSBC Asset Management is the brand name for the asset management business of HSBC Group, which includes the investment activities provided through our local regulated entity, HSBC Asset Management (UK) Limited.
www.assetmanagement.hsbc.com/uk
Copyright © HSBC Asset Management (UK) Limited 2021. All rights reserved.