HSBC Global Strategy Portfolios
New digital hub
Market commentary, portfolio positioning and performance

HSBC Global Strategy Portfolios – a world made affordable to suit your client
A suite of five risk-targeted portfolios to match your clients profile with a highly cost efficient access to global markets
Globally diversified solution encompassing the major asset classes and regions, investing across both developed and emerging markets
Cost-efficient delivery so investors benefit from low overall investment costs
The portfolios are monitored daily and rebalanced periodically to ensure that they remain in line with their agreed risk budgets
HSBC Global Strategy Portfolios primarily use passive investment products, to deliver cost-efficiency, namely index tracking funds and ETFs, to implement portfolio asset allocation
The portfolios are: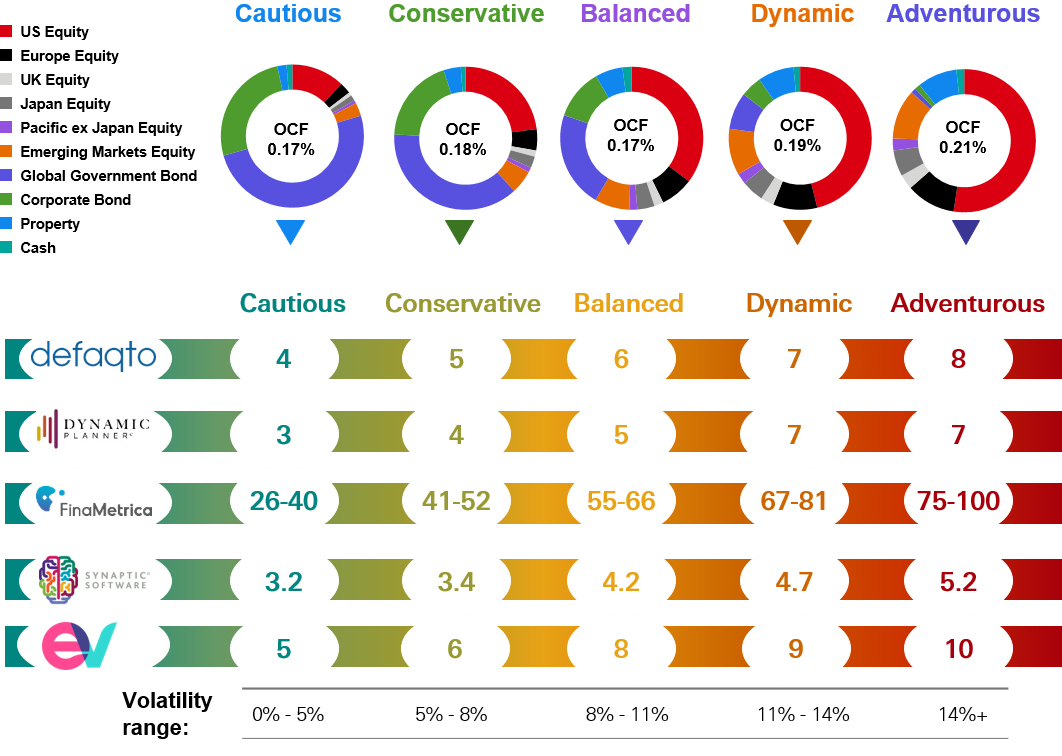 What are the risks?
The value of investments and any income from them can go down as well as up and investors may not receive back the amount originally invested. Where overseas investments are held the rate of currency exchange may also affect the value of investments. The global nature of the funds means that part of the fund portfolios could be invested within emerging market regions. These investments are by their nature higher risk and potentially more volatile than those inherent in established markets.
Investors and potential investors should read the relevant key investor information document and full prospectus for full details of the risks involved before making an investment decision. The HSBC Global Strategy Fund Portfolios are sub-funds of HSBC Open Funds, an Open Ended Investment Company that is authorised in the UK by the Financial Conduct Authority. The Authorised Corporate Director and Investment Manager is HSBC Global Asset Management (UK) Limited.
*Copyright © 2021 - Morningstar UK Limited. All Rights Reserved. Ratings should not be taken as a recommendation.
The HSBC Global Strategy Cautious, Balanced and Dynamic Portfolios – C Acc share class - are rated 5 Stars as at end June 2021.
FE Alpha Manager ratings do not constitute investment advice offered by FE and should not be used as the sole basis for making any investment decision. All rights reserved.
1Please note that FE Invest Approved logo applied to Cautious, Balanced and Dynamic portfolios only.
2Please note that Dynamic Planner Premium logo relates to the Cautious, Balanced and Dynamic portfolios only.
3Please note that FE Crown Fund Rating relates to the Cautious and Balanced portfolios only.
Please note the Synaptic score refers to their SAA rating.
Please note the FinaMetrica score refers to their 'ok risk' range.
Defaqto Risk Rating as at June 2021.
EValue Risk Ratings based on 1-10 scale data generated by Fund Risk Assessor on a 10 year time horizon as at June 2021.